HANDMADE IN BALI WITH LOVE
The Island Life Collection | Shop Now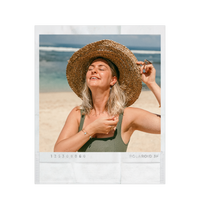 Our Mission
I came on holiday to Bali, adored everything about it & never caught my flight home. But it's not all Bintang beers and sunsets in Bali right now; as whilst borders are closed, the tourism industry which drives this special island's economy has collapsed.
Your purchase of a gold gift for yourself or another, is also giving back and supporting the community which inspired it. From the start of our very first collection launch, CANTIK by Camilla has been donating 10% of profits on every sale to Crisis Kitchen Bali.
Such a small amount goes such a very long way, and we're so grateful to all the volunteers & hard work of those on the ground at Crisis Kitchen Bali. Find out more about how your purchase will be supporting their work here.
From Bali with love,
Camilla
xx