About us
CANTIK by Camilla
Dreamt up, designed & handmade in Bali, CANTIK by Camilla is a collection of delicate gold plated pieces from Indonesia. 
Pronounced "CHAN-TEAK" (think, like Antique!) this directly translates from Bahasa Indonesia as "Beautiful".
Come join us on a journey of jewellery & island life.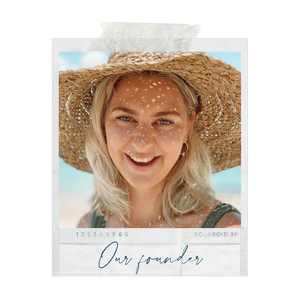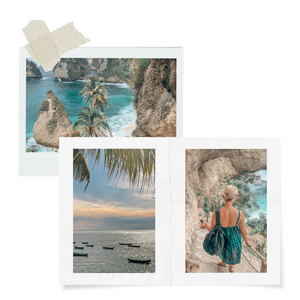 Our Story
Camilla came on holiday to Bali, adored everything about it & never caught her flight home. True story. Camilla has always been a lover of all things gold (diva) and was instantly drawn to the quality & local craftsmanship. Camilla wears every piece herself, and starting CANTIK was an excellent excuse to purchase the whole range for herself!
The CANTIK Collection
The concept behind our collection is to be fully customisable to your style. Simply choose your chain length & the pendant you most desire. Choose an adjustable ring & create a stack. Mix & match our studs & hoop earrings. Then layer up, double up & have a play with the many beautiful gold & gemstone options. 
Made in Bali
All our pieces are lovingly handmade in Bali, near Ubud. Each supplier is known by Camilla personally & we are proud to be supporting the artisans of Bali. Each piece has been handpicked by Camilla & curated into the collection you see here today. Inspired by the spiritual, the feminine & tropical vibe of Bali each piece has been carefully chosen with this in mind.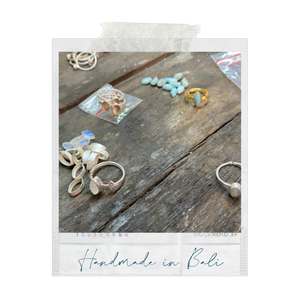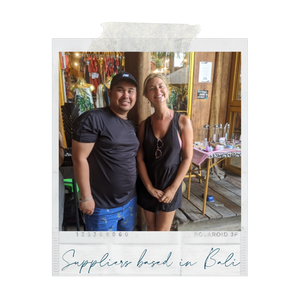 Donation per sale
We donate per sale to Crisis Kitchen Bali - you simple shop & then we donate. We carefully selected the charity Crisis Kitchen Bali to support their amazing work on the ground here in Bali. Camilla has personally volunteered in the kitchen & continues to visit the many projects this charity is supporting to empower & support the community in Bali.
We would to hear from you! For press or other enquiries please e-mail us at: info@cantikbycamilla.com
With love from Bali, Camilla x